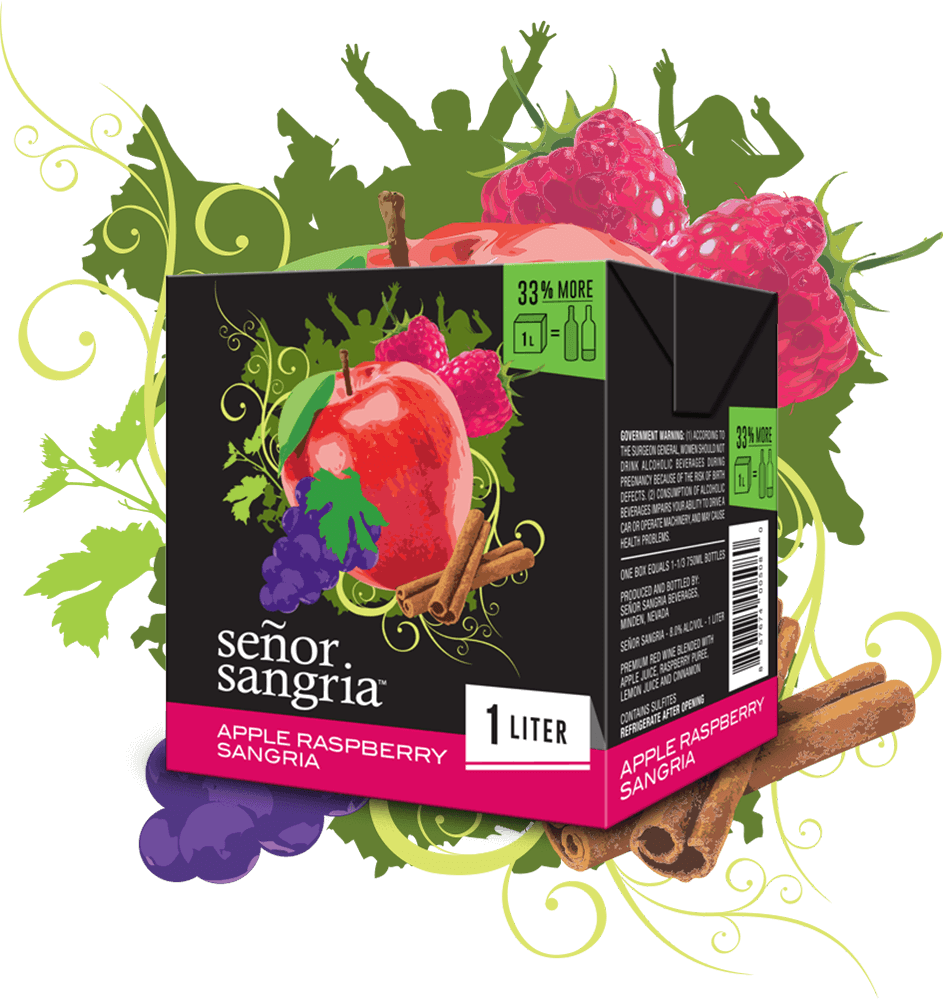 APPLE RASPBERRY SANGRIA
Ingredients:
• Syrah
• Apples
• Raspberries
• Lemon
• Real Cinnamon
No sugar added

ABV 8%
Señor Sangria makes great tasting bottled sangria. We blend good quality wine with all natural fruit juices. It's how we make it at home for our friends and family. We never fake it by using anything artificial or flavors.
Our Apple Raspberry Sangria is a first. We want to experiment with some fun fruit combinations you normally wouldn't make yourself but taste delicious!
Here we've taken red wine, apple juice, bright raspberries, lemon juice and a touch of cinnamon. It has a great balance of a little sweet with a delicious tartness.